At Leith Spirits, we regularly receive requests for sponsorship and products to be raffled off for charity.
While we know every cause is worthy, it's simply not possible to help everyone. So instead, we've chosen to support a single charity that's close to our hearts – Guide Dogs Scotland.
We know you'll understand that by focusing our efforts on just one cause, our donations will have a more significant impact.
That's why we're supporting the charity's puppy scheme, helping them to train a dog and transform the life of someone living with sight loss.
Our gorgeous puppy, named Prue was born on 8th August 2022 along with her siblings Kenny, Link, Barney, Hatti, Rhea and Gemma.
We'll be posting regular pupdates of Prue's progress right here on the site so stay tuned!
In the meantime, if you'd like to donate to Guide Dogs Scotland or even volunteer, please click below.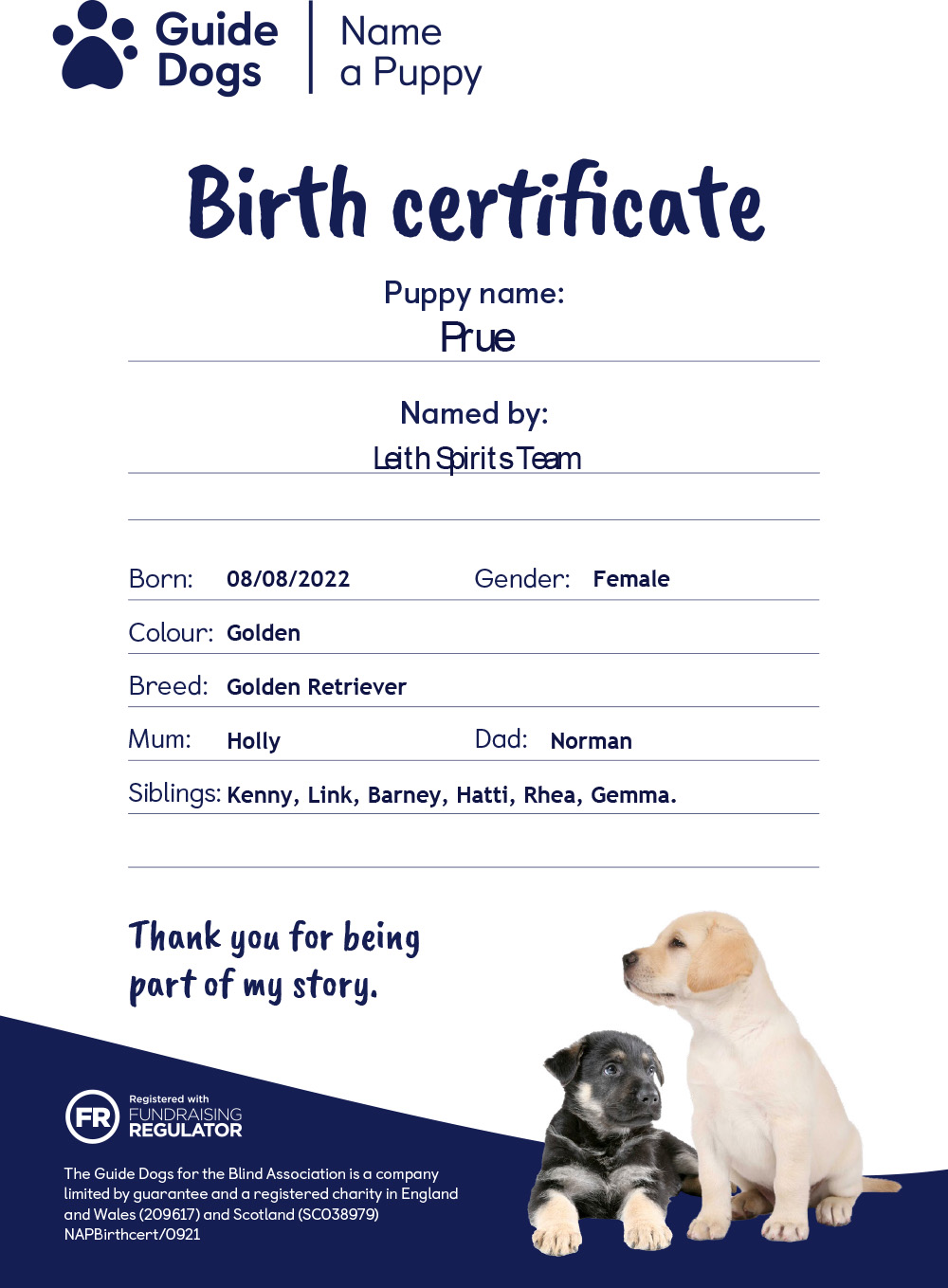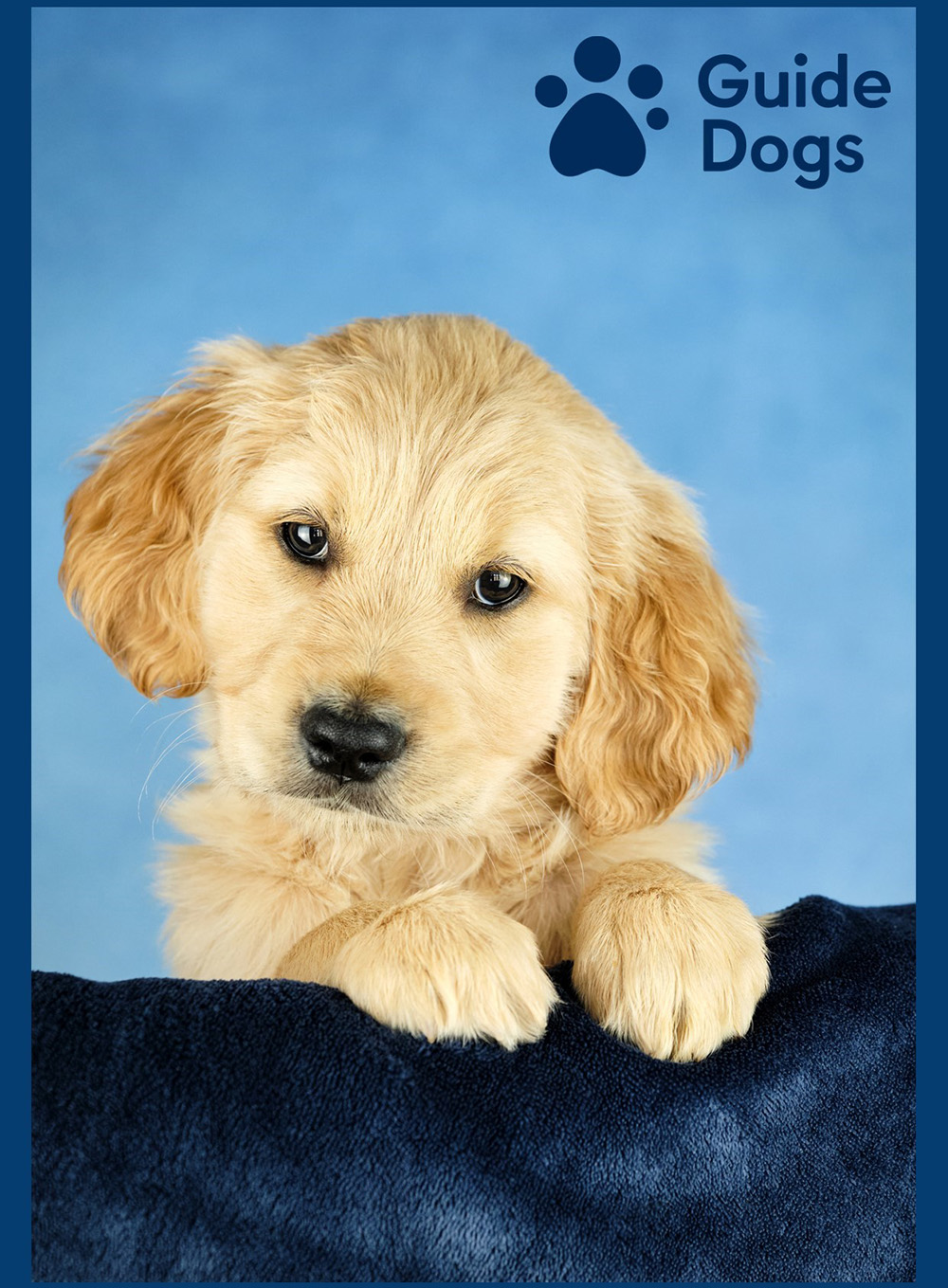 Sept 2023 - Pupdate No 4

Sept 2023 - Pupdate No 4

"We are extremely grateful for your continued support in naming now three Guide Dog puppies and hope that meeting Prue has given you an insight into how your donations make a huge difference to Guide Dogs. Prue has been identified as a special puppy whose characteristics make her a good candidate for becoming a Guide Dog Mum! She will be travelling down to our National Centre in Leamington Spa where she will undergo final health checks, before all being well, entering our breeding programme to hopefully provide many Guide Dogs of the future! Thank you for the role that your company has played in this, you should be very proud of your continued support for people with sight loss."

Louisa Morrison - Name a Puppy Ambassador – Guide Dogs

Jan 2023 - Pupdate No 1

Jan 2023 - Pupdate No 1

Prue settled in quickly with her Puppy Raiser, Lesley, and quickly became part of the family. Lesley said that Prue is sleeping well, eating very well and is already full of mischief!

Lesley told us that Prue has lots of toys to play with, but her absolute favourite is a giraffe toy that she likes to have in her mouth while running around and being chased! She also enjoys playing tug with her giraffe too.

Prue likes to chase her tail and can run around in circles for long periods of time trying to catch it, which always makes Lesley laugh, and she told us she's surprised she doesn't get dizzy!

We asked Lesley to describe Prue in a few words and she told us she's: friendly, confident and lovable.