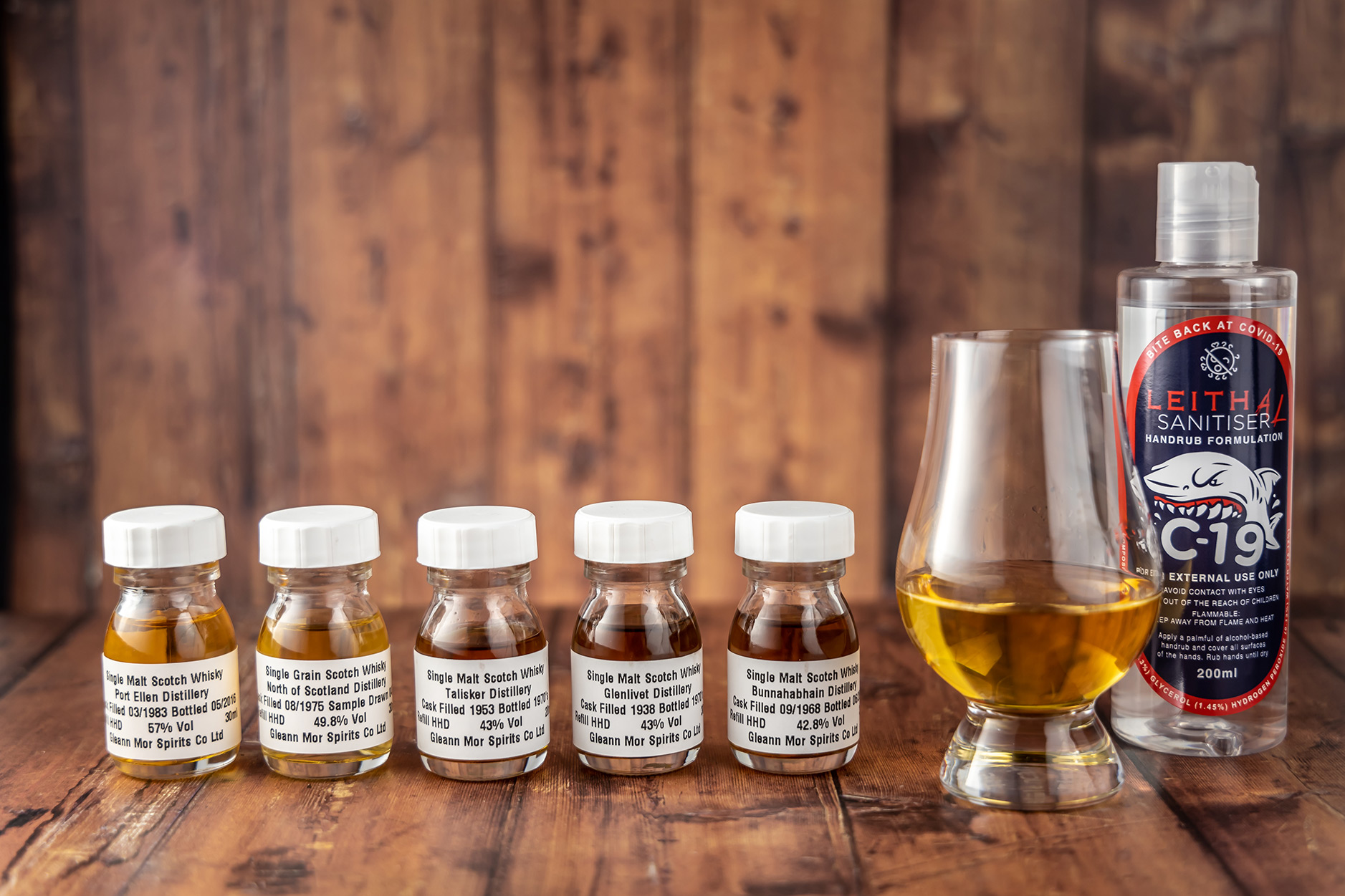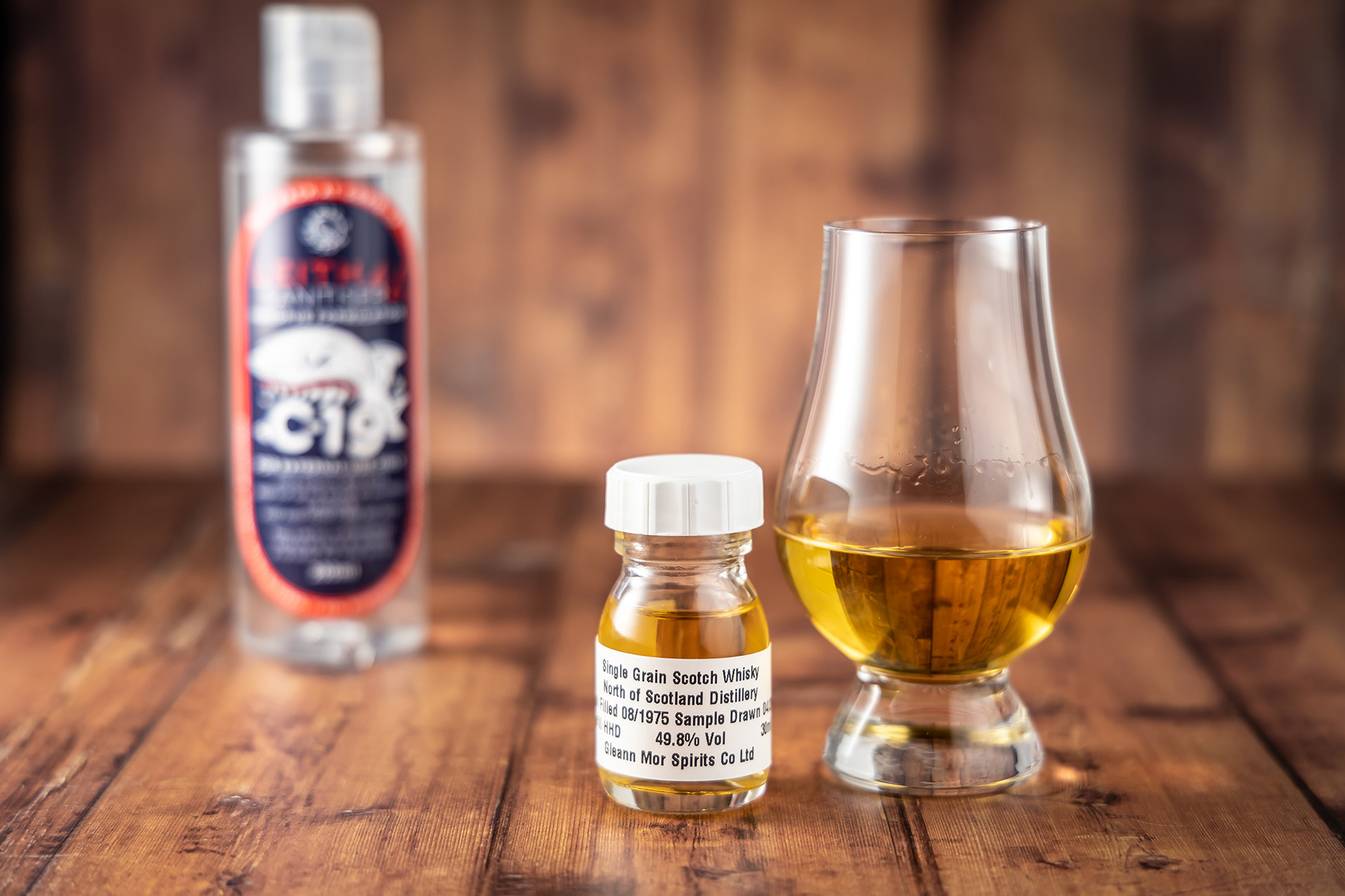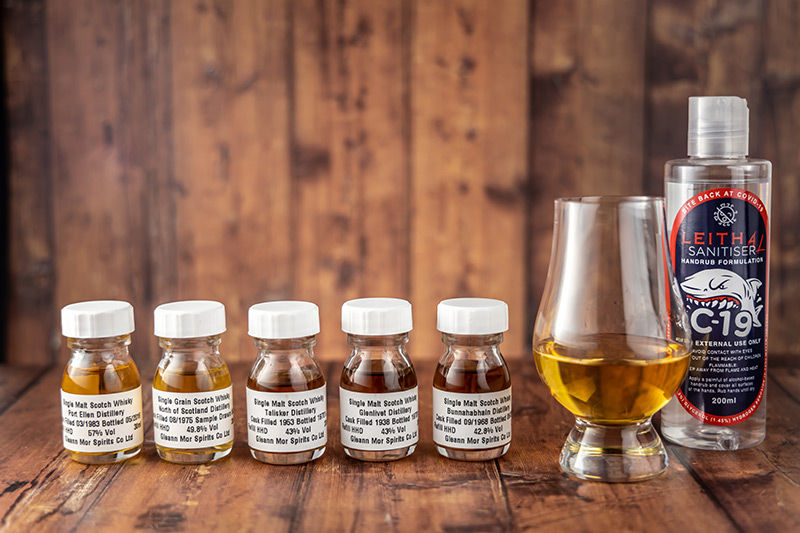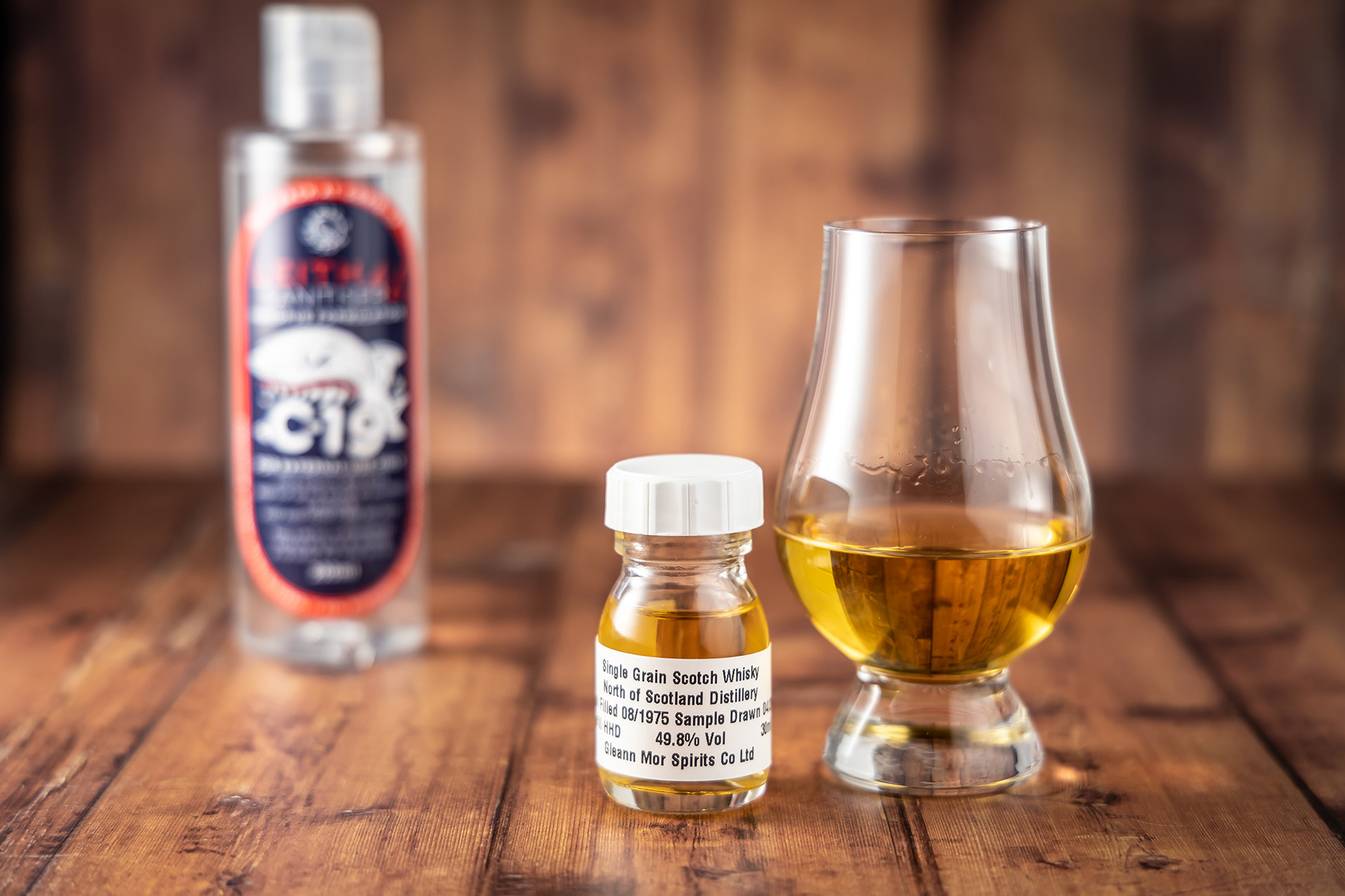 Whisky Tasting with Dr. Christopher White
Join renowned whisky expert Dr. Christopher White on Tuesday May 26th for another online fundraiser to help us continue the production of our Covid-19 hand sanitiser.
Dr. White will livestream a virtual tasting of highly sought-after bottlings from long-closed distilleries, as well as samples from rare old bottles, on Edinburgh Whisky Blog's Facebook page at 7:30pm BST on Tuesday May 26th.
Just twenty-dram packs are available for this exclusive tasting, which consist of 5 drams of whisky, as well as a 20cl bottle of our Covid-19 sanitiser.
26th May 2020 @ 7:30pm BST
The countdown is on!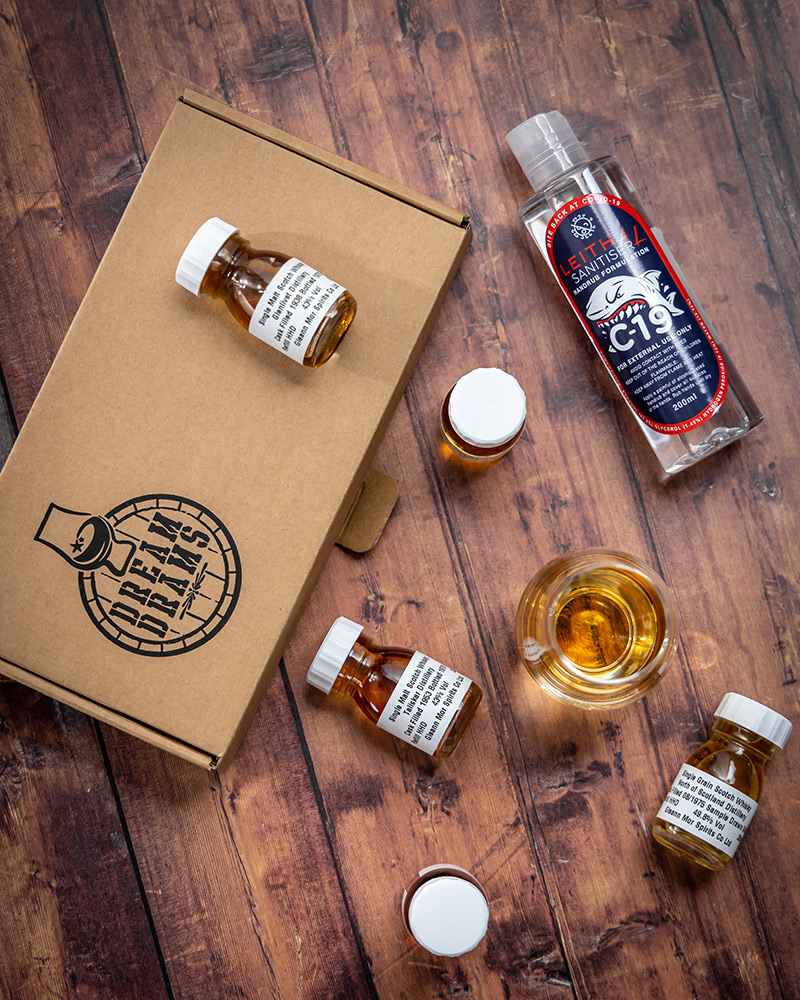 What's in the box
North of Scotland 1976 cask sample
Port Ellen 33YO Gleann Mór Rare Find
Bunnahabhain 50YO Gleann Mór Rare Find
Talisker 1953 Connoisseur's Choice 1970's bottling
Glenlivet 1938 Connoisseur's Choice 1970's bottling
20cl bottle of Covid-19 Hand Sanitiser